Secrets Resorts
Honeymoons & Anniversaries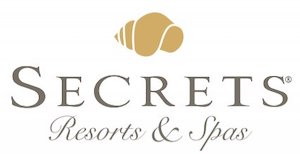 Honeymoons & Anniversaries You'll Remember Forever
Begin your new life together or write the next chapter in a storybook tropical setting. Choose from an array of Secrets Resorts' romantic honeymoon and anniversary destinations focused on making the most of your special time together. We've been helping couples plan romantic getaways since 2001. Let our dedicated honeymoon vacation consultants match you with a Secrets resort that's just your style!
Stunning Romantic Destinations
There's nothing that thrills us more than matching you to the perfect destination for your dream honeymoon or anniversary. Choose from Secrets' all-inclusive honeymoon resorts throughout the Caribbean and Mexico. Let us find the right resort, destination, and experience to create lifelong memories!
The Best All-Inclusive Resorts
Berwick Travel's honeymoon vacation consultants have been to many of our best Secrets all-inclusive resorts throughout the Caribbean and Mexico. Looking for more information on a specific Secrets resort? Find it here!
Relax in the most affluent surroundings while taking in the most captivating views of the ocean. Revel in high thread count sheets, pillow top beds, luxurious robes and slippers, and Jacuzzi tubs for two. Enjoy 24 hour room service and in-room minibars. All-inclusive Secrets Resorts offer all of this and so much more, all for you to spend time together in luxury.
Gourmet Dining and Top Shelf Drinks
Take a romantic culinary adventure that includes regional favorites from around the world, all with a fresh interpretation served in restaurants uniquely decorated to reflect their cuisine. Enjoy a distinctive ambiance from ocean breezes and entertaining atmospheres to intimate settings and elegant dining. Or stay in and order room service. It's all available at any hour day or night! Gluten-free and vegetarian menu options are available at all of our top resorts. 
Unforgettable Inclusions and Amenities
Berwick Travel's honeymoon vacation planners know that, while the destination matters, it's the little things that make a honeymoon memorable, like rose petal Jacuzzi baths, complimentary couples' massages, Champagne breakfasts in bed, or private candlelit dinners. Enjoy "Just Married" exclusive perks, and enhanced services. Berwick Travel's honeymoon vacation consultants can connect you with unique experiences. 
Exciting and Fun Adventures
Nothing says a romantic Secrets all-inclusive honeymoon or anniversary vacation has to consist of just lying on a beach. Get out and explore! Spend time together ziplining through the jungle, horseback riding on the beach, riding an ATV across sand dunes, snorkeling in the crystal blue Caribbean, or exploring ancient Mayan ruins. Let Berwick Travel's experts put together an itinerary of unique and memorable experiences.
Take advantage of Berwick Travel's free Honeymoon Registry! Register for activities, room upgrades, tours, anything you wish for on your dream honeymoon. Create a personal website, use our social media share tools, send announcement cards and share your registry to let friends & family know where you are registered. Then guests visit and purchase gifts you have selected. Use those gifts to have your perfect honeymoon!
Ready to get started? Let us help!
WHY CHOOSE BERWICK TRAVEL?